Services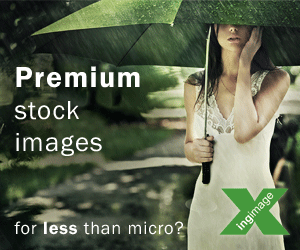 Breakaway Graphics, LLC is an award-winning marketing, branding and design firm, headed by our Creative Director, Sheana Firth. From identity, branding and logo development to advertisements, copy writing, business collateral and multi media marketing strategies, Breakaway Graphics has the industry knowledge to help your business grow. Whether you are starting a new business or are looking to increase your company's brand recognition and consumer reach, we can help. With an extensive understanding of advertising markets and trends, we can breathe new life into your company by developing a comprehensive marketing campaign to increase the visibility and recognition of your brand to potential clients. From start to finish, we pledge to listen to your needs, offer suggestions and produce quality products, at affordable prices, that will live up to your standards. We adhere strictly to the Standards of Professional Practices as outlined by the AIGA, the professional association for design. Please take a look at our portfolio. If you like what you see, feel free to contact us for your free quote. Thank you for taking the time to visit our site!
Brandmark & Identity Design
Your company's logo sets the tone before the client even walks through the door. It is important that your logo properly represent you and your company as it will be used in everything from corporate branding pieces to business collateral and advertisements. The ultimate goal of your company's logo is two-fold: to evoke a predetermined emotional response in the potential client and establish trust. The best advertisement in the world can fail if the logo misses the mark so it is important to make sure your logo is sending the right message before you start with other marketing and branding materials. See how Breakaway Graphics, LLC creates award winning logos here.
Marketing Strategy & Content
Advertising and brand content are a necessary part of every business, whether it be in print, web, social media platforms or conventional trade shows. The first goal in advertising is to get the word out about a product or service. The second is to do so in a professional, effective manner. The third is to solicit a response from the reader. Breakaway Graphics, LLC has over a decade of experience creating memorable and effective advertising and marketing strategies many of which have been recognized highly respected Creative Organizations like the Hermes Awards, the Communicator Awards, the Marcom Awards.
Business Collateral Design
These days Brand Recognition is everything. One way to establish your brand so that average consumers immediately recognize it is to keep continuity throughout your business collateral. Business collateral and marketing materials encompass anything you would use to promote your company or establish your brand. From letterhead, postcards and business cards to sell sheets, media kits and brochures, your message must shine through to effectively establish your brand as well as express your value to the recipient. At Breakaway Graphics, LLC, we like to think of these pieces as little advertisements where you have the rare opportunity to place your message directly in the hands of your future customer. Many business owners feel that these pieces are just a necessary piece of the puzzle and, while that may be true, they are also branding and advertising gold if designed properly. It is important to have an overall goal when developing developing anything related to your brand. Much consideration between you and your designer is essential before deciding upon colors, feel, aesthetic and message. Once you have worked toward developing a brand strategy and overall 'look-of-success', it's time to implement it into a wide range of mediums, thus establishing Brand Recognition. We can help you use these pieces in ways you (or your competitors) never thought of.
Magazine & Multi-Page Brochure Design & Production
Having served as the Art Director and Graphic Designer for the InsideTrack Almanac for the last 12 years, producing 58 of the publications to date (January 2016), I am in charge of set-up, type set, layout design, editorial design, pagination, advertisement design and preflight. For Who's Who Magazines, I was one of several designers responsible for advertisement design, but was solely responsible for the type-set, layout and spread design, and pre-flight for six (6) issues of the Tri-County publications. I was the sole designer for the Sugar & Spice product catalogs (2), the Spain Adventures Trip Catalog (2), and five Come Discover Love Wedding Guides for the Indian River County Chamber of Commerce, all of which won international awards for excellence in design and marketing. Magazine production is a very specific subset of graphic design that takes years of doing to learn fully in a way that is of the most value to the publisher. An experienced production designer can make the whole process much more streamlined and efficient, saving you both time and money. If you are looking for a designer that can handle all aspects of your magazine or multi-page brochure, look no further than Breakaway Graphics, LLC.
Logo / Identity Design • Product Ideation • Messaging • Creative Direction • Marking and Communications • Product and Marketing Management • Advertisement Design • Brochure Design • Business Card Design • Flier Design • Post Card Design •  Rack Card Design • Letterhead Design • Sticker and Label Design • Banner Design • Billboard Design • Multi-page Brochure Design • Magazine Production • Business Branding Campaigns • Marketing • and much more!